What is an Event Technologist?
What's better? Being one of 1000 who hop on an event technology trend? Or being the one who impressed everyone whey they started it all.
When considering the technology available for events, some people only think of PowerPoint presentations, screens in the lobby, registration at the front door, and even the lighting as it supports the theme and activities of the event. But as event people get more creative and audiences demand more from the event scene, event organizers need to constantly look for the best tech solutions! It can be difficult as an event organizer to keep up or even know where to begin. This is where an 'Event Technologist' comes in.
Not sure what an event technologist is and what they can do for your event? This professional event role will drastically change how you view event technology and the experiences available at your upcoming events!
What is an Event Technologist?
What was 'new and cool' at last year's event may now feel like "been there, done that" to your attendees, plus it ignores what is 'new and cool' NOW. As an event organizer, it is essential for you to be on top of the latest technology trends to ensure that your event offers the best experience for attendees. Event technology should be provided to add value to your event. How do you do this?
Event technologists are event professionals who are constantly on the search for, ear to the ground, involved in researching the latest technology trends. These professionals seek out solutions that will encourage event engagement and connection as a way to transform your event into a leader. What makes Event Technologist's different than your event manager/organizer is that these individuals specialize in finding up and coming technology, as opposed to just what is already trending now. They can answer questions like: What event apps will fully engage all attendees at the same time? How is the event going to be streamlined with each aspect of technology? What software will improve event registration? Event technologists have the knowledge and proficiency to identify all aspects of technology and combine it into one flowing and comprehensive experience!
Can My Event Manager Offer This Service?
Many event management companies will do their best to identify trendy technology for your event and can often help organize it. However, in the majority of cases, these 'solutions' only scratch the surface of the best approach possible. Will they do an average job? Probably. But many industry professionals lack the time and knowledge to coordinate and streamline ALL technological aspects of an event. Just as a car salesperson knows plenty about the make, style, and features of a car, you wouldn't necessarily want them tinkering with the engine. You need a professional who is an expert in the specifics to bring it all together and see it through effectively.
As identified on MeetingsNet, "1 in 2 organisers feel they have limited skills to make confident, informed decisions around event tech."
Event managers are immersed within the event industry and see updates and trends related to all sorts of topics, but putting tech into action is another skill that they may not have the time or resources for. Does your event manager understand the importance of implementing and customizing an event app? Do they have the knowledge to introduce projection mapping? Can they organize second-screen technology throughout an event venue? Do they know of the best tech features and vendors that will match your budget? If they cannot answer these questions, then an event technologist is the person that can add expertise to your team.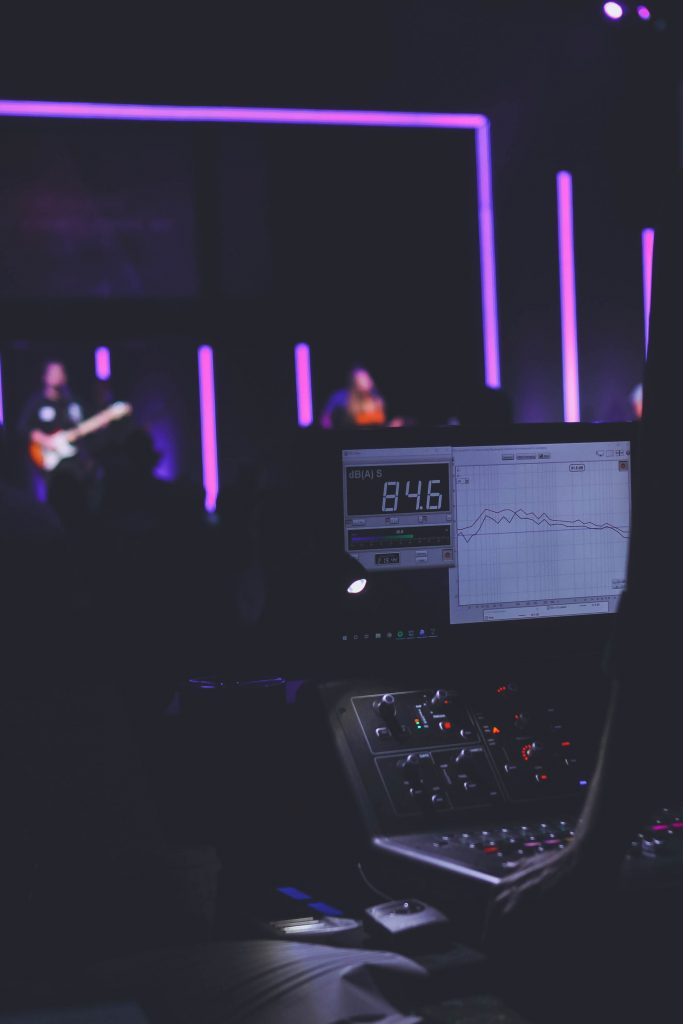 What Does an Event Technologist Offer?
In addition to being the first to know about the latest technology trends, Event Technologists go above and beyond to understand your attendees and how to engage with them using top-tier methods. By having an Event Technologist on your team, you open the door to increasing your event experience, ROI, attendance, and event productivity!
According to Socialtables, "Studies show that using event technology can increase attendance by 20 percent and increase productivity by 27 percent."
Event Technologist's act primarily as consultants and customize a program for events on a one-to-one basis, but the process and types of services are common throughout:
Determining the best event technology that matches your event budget
Providing the latest event technology solutions
Managing virtual events and features
Setting up and managing mobile event apps
Researching and setting up improved registration software for your event type
Managing event databases
Collaborating with vendors, service providers, and venue to streamline the experience
Organizing and troubleshooting technology during the event
Engaging in real-time, virtually with audiences
Tracking event performances and providing you with statistics and data post-event
Collecting event data and advising changes for future events
And more!
Whatever digital, tech-focused, or virtual additions you want to add to your event, the event technologist is the expert to help you select the best methods and ensure that ALL PARTS run smoothly before, during, and while analyzing after the event.