The 6 Secrets to Meeting Planning Success
According to Attentiv, every single day ~11 million meetings are held. Meetings are not merely placing tables and chairs around a room, setting up the AV, and putting out a box of coffee and paper cups. NO WAY! If that were the case – we agree – everyone could do it. However, there is a LOT more that goes on behind the scenes to create a meeting that will be effective in communicating your goals, interesting to the attendees, and successful for both you and your client. Wondering what meeting secrets Details! has up our sleeves? We are happy to share our 6 secrets to meeting planning success – because EVERY meeting deserves to be a hit!
1. Take Risks
You've probably already been to dozens of meetings and started to see a theme of how they are run. The meeting begins with an introduction, the agenda, presentations begin, Q&A sessions, refreshments, and then after what seems like hours… everything is over. This basic formula for running a meeting may work for a small team or close gatherings, but why settle for the basic (and dull) formulas? One of Details! biggest secrets for our meeting planning success is to shake things up and take risks! This way you will avoid the mundane, and have the opportunity to inspire something new! Some of the risks we have taken in the past (with phenomenal success!) are things like:
Offering unique food and drink during refreshments (local tasty treats, hiring a barista, etc.)
Organize seating in different shapes (circle, perimeter of the room, grouped tables, etc.)
Set up the seating in new ways. Offer couches, bean bags, small tables, high tables. Break the seating mold!
Change up the type of sessions. Have some sessions be short and inspiring while others are longer workshop styles.
Create a game that encourages people to talk to each other, or do an activity
2. GO to Events!
In order to plan an amazing meeting and event, you actually need to GO to other events! It may seem like common sense, but there is an impressive number of event planning students who have never even attended an event within their city! In order to talk the talk, you need to walk the walk. Get out there, experience new formats of events, see how they set up a room, see what vendors they use, and even try to understand why the event was a flop or success. You have the opportunity to observe an event from the eyes of an attendee, and with that knowledge, you can better organize and plan your own events in the future. For experienced event planners, go to an event that you may consider outside of your industry, so if you typically do a special event attend a traditional conference and vice versa.
3. Keep Learning
As with any industry that you work in, there is a never-ceasing flow of information and updates to improve the way things are done. Event and meeting planning is no different. There is ALWAYS something new to learn. New event technologies are introduced every year, event marketing opportunities arise, certain trends spark up and others fall off quickly (eg: candy bars), etc. Your skills are not ever-lasting – you need to update your networking skills, organizational skills, meeting planning lingo, industry trend knowledge, marketing tools, and much more.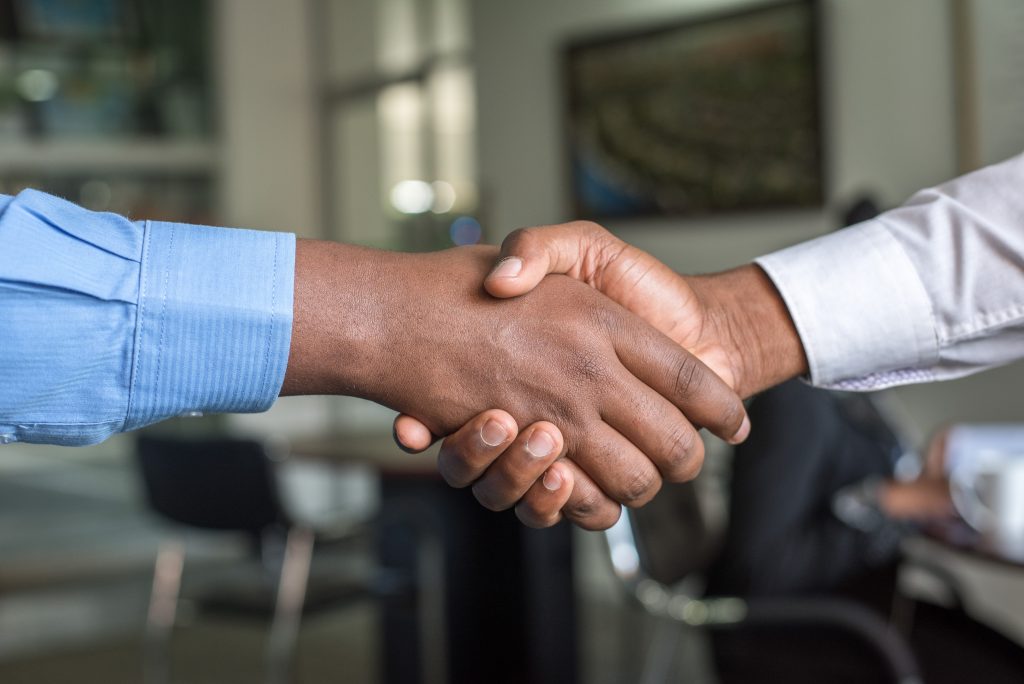 4. Build Your Network
One of the things that makes a good meeting planner is the network that they bring with them to each and every client's event. When you hire an event planner, you aren't just hiring their organization skills and basic knowledge of how to plan events. No, you are hiring them for their many years' experience (for Details! it is over 30 years!), as well as their connections and networks. You can use these relationships to help you when you need inspiration or when you find yourself in a jam.
Connections are extremely handy when you are hosting an event in a city you aren't normally working in. Don't have an expansive network yet? Time to hit up all the networking, conference, meeting, and planning events you can access! Go make some new friends!
5. Always Remember Why You Are Holding The Meeting 
This is one that we are ALWAYS trying to enforce and encourage. You must always remember WHY you are holding this meeting. What is your objective? Who is your audience? What is the primary goal of the meeting? Watch your own bias too – just because it is of interest to YOU, doesn't mean it will spark with your audience. And did we mention learning? Part of knowing your audience also means knowing what is of interest to different groups of people – not just generational, but learning styles and preferences. Are they active, cultural, etc?
6. Be Prepared for ANYTHING
This may go without saying, but when meeting planning… be prepared for ANYTHING. We are always focused on risk management, but not a year goes by that something unexpected doesn't happen. It is times like these that we think: "We never would have thought of that one!" Plan for too many people, cardiac arrest, missing caterers, kitchen fires, intruders, raving employees, food allergies, last-minute speaker cancellations, power outages… there is nothing TOO crazy to prepare for. 'Overprepared' is not a word used in the event industry.
BONUS: Take Care of Yourself and Your Teams
Before the event and during the event, making sure that you and your team are cared for is one of the key things you can do to ensure you all come out with a smile on your face. If you and your team are undergoing extreme stress beforehand and are not getting the time to rest and recuperate, you can expect mistakes to be made. According to SocialTables, "56% of event professionals believe health and wellness programs impact the overall success of meetings." What does that mean? Take breaks, go for coffees, find time to exercise and relax – even a few minutes can make a big difference. During the event, the best thing you can do is to EAT, HYDRATE, REST, and LAUGH! When you have a full belly, are drinking enough water, and have the rest and energy you need, you will be able to better manage the meeting and contribute towards making it an even bigger success. Care for yourselves!!
Ready to transform your meeting planning and hit each and every meeting out of the park? Use our 6 secrets for success (seriously, use them!) and get excited to meet, mingle, and improve your meetings! Need some assistance? Feel free to send us a note and see how we can transform your meetings from drab to fab.