Grow Your Audience with Digital and Virtual Event Technology Solutions
Broadcast your event to a digital audience by using the many technology options available to connect and engage a broad audience. A digital component will amplify and expand your event to your community who cannot attend your live event. Our Details team delivers the technical expertise to broadcast your event to a digital audience and takes care of your virtual audience, while you take care of your onsite audience.
Virtual events allow your program to be broadcast everywhere, and anywhere. Multi-location, multi-language and multi-time zone meetings require special tools, planning and knowledge. Live-streaming, webinars, live on demand: whether you need to connect participants in the next room or the next continent, Details has solutions to your meeting challenges. We understand the options to deliver the best virtual meeting solution for your organization.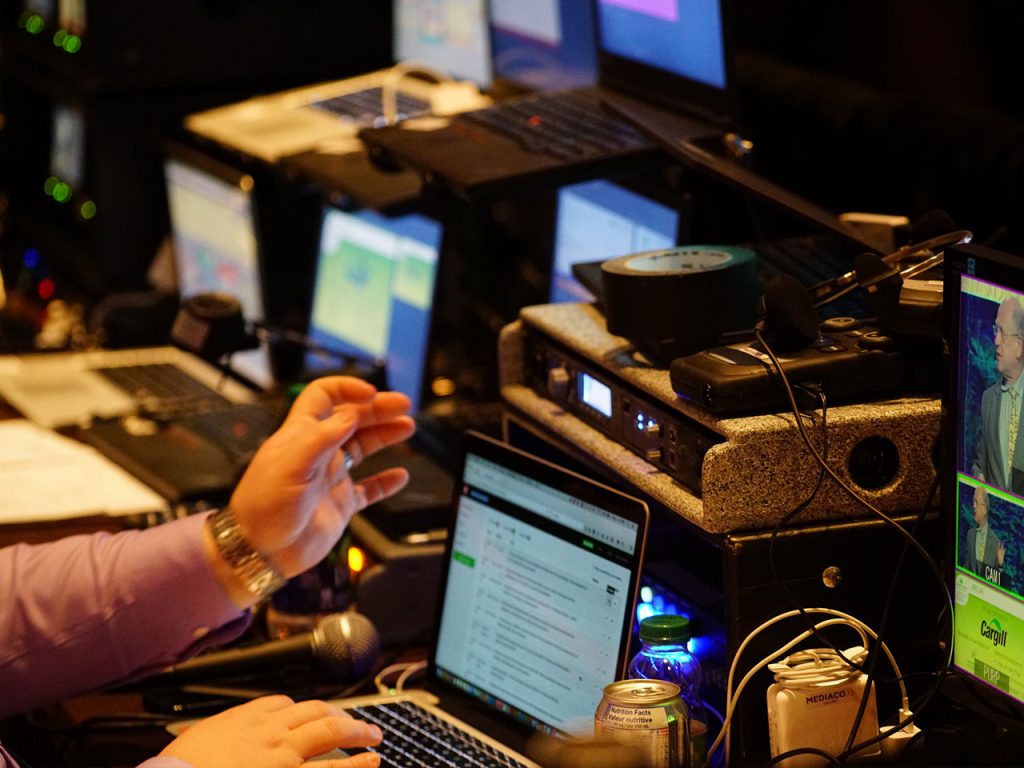 Virtual events can expand your audience reach, maximize your meeting investment, and encourage your participants to attend future events.
Details' President Niesa Silzer is a certified Digital Event Strategist, and is trained in the latest trends for virtual events. She will help your organization develop a digital strategy to keep your virtual participants connected and engaged throughout, during and after your event.
Our event planning professionals can provide all your production management solutions for digital events including:
Developing a digital strategy for your events – before, during and after
Determining what type of digital event you require – including live streaming, webinars, hybrids, live on demand
Determine the best technology to meet your needs
Work with your speakers to meet the needs of a virtual audience
Develop a content strategy
Monetizing your virtual event
Moderate a virtual audienc
Mobile Apps
Many events are now incorporating a mobile app, but planners don't have the extra hours in the day to learn how to best develop and execute the mobile app. This is an area where you'll benefit from event professionals who have been there/done that and know the ins and outs of a mobile app.
Services for outsourcing an app may include:
Sourcing the best mobile app for your event (beyond just features)
Developing a strategy to get your attendees engaging and networking
Building the content for the app
Monetizing the app
Executing and being available to help