'My Event is Cancelled, Now What?' – An Event Organizer's Guide to Event Cancellation and Re-Scheduling
Your event has been cancelled due to one reason or another…. Now what?!
It can feel daunting trying to understand what to do next once you realize that your event can no longer move forwards as planned. Thankfully there is plenty to do as an event organizer to stay on top of tasks and ensure that you wrap up your event in a clear and cohesive manner. First and foremost, you need to officially 'cancel' the event. After that, a master checklist will come in handy so that you can work towards transitioning your event to another date and time! So what needs to be on this checklist? Here is your guide to event cancellation and re-scheduling and knowing how to handle the cancellation blues!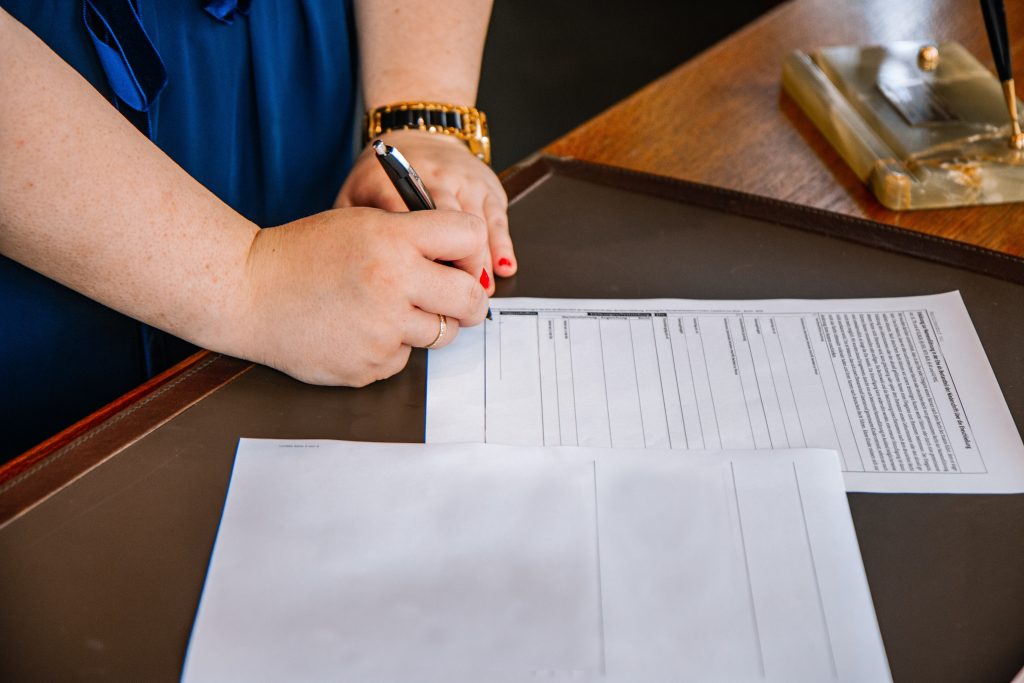 Event Cancellation Legalities: Review Your Event Contract and Contact Hired Vendors
Once you even begin to consider cancelling or rescheduling your event, your event vendors and partners are the first people to know! Hopefully you read your agreements in-depth prior to booking (it is so important to read that small print!), but if you didn't, then thoroughly read the documents to see what your obligations, restrictions, and policies are for the various contracts you have with venues, caterers, audio visual teams, event management teams, and other partners with whom you have signed on the dotted line. It is important that you have reviewed your contract prior to notifying vendors so there are no surprise obligations or charges brought up on the call. These will also tell you if you have the ability to reschedule, or if you are able to be refunded so you can come to the call prepared. Reach out to each person to discuss the potential for rescheduling the event, and determine if they are still able to be on 'stand-by' for a future event date.
TIP: Not sure how to manage your event contract in a time of crisis or what elements to look out for? Check out our blog on managing an event contract for more information on how to understand and review your event contracts, particularly in the event of a cancellation or postponement!
Event Cancellation Alternatives: Consider Hosting a Virtual Event
Just because your PHYSICAL event has been cancelled doesn't mean that the show can't go on! With so much technology at our fingertips, it is possible to host your event VIRTUALLY! If you are hosting a conference, seek out virtual event platforms that will allow you to continue to keep your event outline. If you are hosting a trade show, there are virtual options available that will allow you to still engage with your attendees from the comfort of their homes.
As an event organizer, if you decide to host a virtual event, be sure to consider ALL of the aspects, such as:
Will the virtual event still serve your event goals/purpose?
Do you have the skills and equipment to host an event effectively?
Are you confident in your skills to use a virtual event platform?
Do you require the assistance of an Event Technologist to manage the new approach?
Are your vendors able to still be involved?
Would your attendees still get value out of the event that would make it worth their original investment?
Does the date and time still work best for this changed approach?
Is the content you are featuring still relevant if shared online?
Is your keynote speaker willing to do a virtual presentation?
Do you have the human-power to run a larger scale virtual event?
Will you have a team ready to assist attendees with digital issues?
Do you have time to market your new virtual event?
Asking yourself these questions beforehand will ensure that you are prepared for the numerous changes that go along with moving an event to the digital realm.
Curious how it all works? Check out this amazing case study of a virtual awards show we just did with one of our clients!
Event Cancellation Rescheduling: Look for Possible New Dates
The good thing about the future is that it is not set in stone. Things will change, and over time, opportunities for hosting an event will present themselves once again. In this time of uncertainty, it is always a good idea to look ahead in your business calendar and see which dates are available for rescheduling your physical event if a virtual one is not possible. You probably already have the bulk of your event planned, so by looking forwards you can begin to set up dates and goals of when you want new event to-do's to be solidified and accomplished for the event's new date!
TIP: When rescheduling your event, be sure to keep in mind not only your own business availability, but also holidays, large local events (ex. Calgary Stampede), and availability of keynote speakers, special guests, etc.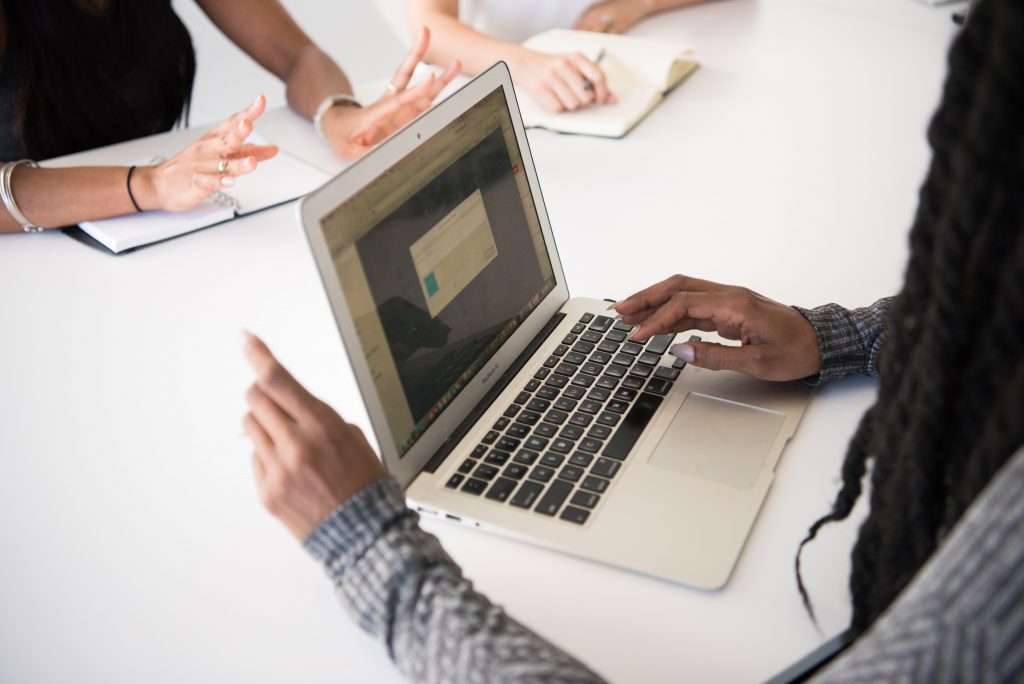 Event Cancellation Customer Service: Reach Out to Your (Potential) Guests
According to Forbes in April 2020, due to the COVID-19 crisis, "more than 83 million attendees have been forced to change their plans."
Cancelling an event is not only frustrating for the event organizer, but also for those who were planning for and looking forward to coming to your event! One task during an event cancellation is to keep in constant communication with your attendee stakeholders – customer service is key not only for the success of your rescheduled event, but for your business's reputation (people will judge you based on how you handle a crisis). As soon as you begin to suspect that your event may be at risk of cancellation, have a communication plan in place to reach out to your attendees. Draft up emails to be sent out, create social media posts that will be shared on each of your pages, and have a strategy to be in contact with your attendees multiple times, up until the date of your cancelled event.
Once you have sent out your initial communication regarding your new event plan (reschedule/cancel/virtual) emails and posts, you should continue to keep your guests informed and be available (via email or phone) to answer their questions. And be prepared to answer A LOT of questions! Including:
Will you be rescheduling your event?
When will the event's new date be decided?
Will the rescheduled event have the same speakers/features/inclusions?
Will the rescheduled event take place in the same location?
How long do guests have to decide if they would like to attend the future event?
Are you going to reimburse the fees and payments of your guests?
How will these reimbursements be issued?
How long will reimbursements be available? Is there a time limit to when they can be refunded?
You need to keep good-will by giving people their money back easily (if they ask and you refuse, you can count on many attendees wanting nothing to do with future events!). You might decide that you will 'hold on to it' unless they ask, but this may result in a lot of upset people online when an organization just says 'no refunds.' Consider your refund policy carefully!
TIP: Have a FAQ page on your event website to reduce the number of emails that you need to reply to in the occurrence of a cancelled/rescheduled event! Share this FAQ page link on your social media platforms to spread the word and provide your attendees with as many answers as possible.
Re-scheduling an event (either for a physical occasion or virtual) can be a big task. There are many different aspects to consider to ensure that your company is covered, your vendors are taken care of, and your attendees aren't left disappointed or upset. Take these steps to make the transition smooth so that future events will be successful!
If you are still struggling with what to do next after cancelling your event, consider hiring Details! to help you manage the process of picking up the pieces and ensuring that your future event will be just as successful.