Tiny Event Details that Will Make an AMAZING Experience
Different types of events require a different level of attention. There are some elements that can be universal between them, but the budget and time devoted to them may differ.
As a company focused on event organization, planning, and management, we know first-hand how important these simple details and additions are that make an impactful difference in the experiences had by guests (it's why we named my company after them!). It is when you take the time to focus on these tiny details that the experience had by your guests can be exponentially increased. Ready to make an amazing event experience? Here are the tiny event details you can't miss!
Event Details – Before the Event
Offering Engaging Information 
Whether your event is a requirement for corporate staff, or you are convincing donors to attend your fundraising gala, make sure you are providing detailed information. The details and information provided should be exciting and engaging enough to encourage people to want to stay up to date with its progress (see next point)!
Creating Buzz  
Improving your guest's experience doesn't just happen AT the event. There is plenty you can do to begin creating a memorable experience for them before the affair begins. Invest in event details such as a newsletter update, social media posts, an event website, and internal emails. These digital methods will work to create a 'buzz' leading up to the occasion that will help your event gain momentum. The buzz is also a great way to provide updates that you may not have had at the first invitation.
The Greeters
It is the people you first meet at the door of an event that act as your first impressions and set the stage for what is to come, so make sure that first impression is a good one! Select the staff who will be working at the event, and put your most friendly and engaging people up front; those individuals that will welcome people with a big smile, are eager to help, and can keep things flowing smoothly.
BONUS: If you are planning a company event, increase the attendance of your event by speaking with a core group of staff who are leaders in your teams. They can spread the word and help to create that 'buzz'.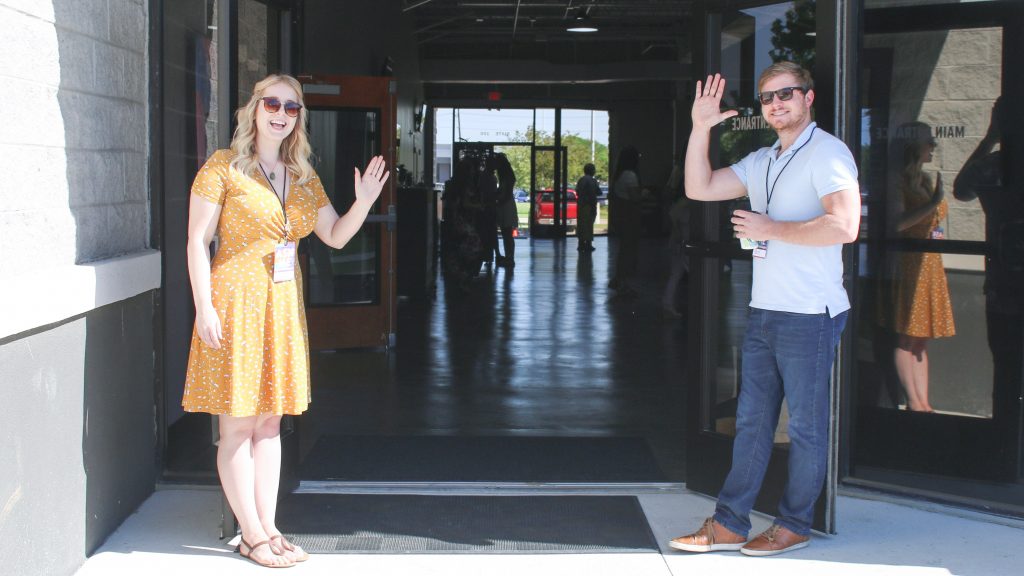 Event Details – The Main Event 
First Impressions
You already have your key friendly staff in place to help your guests feel welcome and special when they arrive, but can you do more?  What type of corporate event are you having?  Do you want your staff to feel extra special? Perhaps have a team giving them applause as they come in. Can you set a different mood with décor? Taking the time to think about that first moments of awe when people walk in can make a lasting impact on the overall experience.
Seating Types
We'll eventually do a blog post just on seating, but consider if different types of seating would help you meet your objectives. Do you need formal seating where everyone has an assigned seat (and can clearly identify where their table is)? Or, can you provide a variety of seating styles so guests can select their own personal preference?
Final Impressions
How are people leaving your event? What is the last moment? Is it an uplifting speaker? How is the energy in the room? Are guests leaving raving about your organization (this could apply to internal events where staff are raving about their great company or fundraising events where they are keen to become a monthly donor). What is a unique gift that meets the theme of your event and won't get tossed in the garbage on the way to the parkade?
Can you share it?  Hashtag it!
A tiny event detail that will help to market your company and encourage attendance at future events is having a hashtag! Create a unique hashtag that guests can use in their social media posts when sharing their experiences of the evening. You can even run a contest on the day of the event for guests to get further engaged!
Event Details – After the Event
Thank Your Guests
Leave a lasting impression with your guests by sending a thank you within a week after the event. In this thank you, share some of the photos from the event (select the best ones!) and help them remember how memorable it really was! This email can also be used to promote next year's event or another upcoming occasion that they should definitely remember to attend.
Event Survey
Event surveys give you great insight into your event and often highlight elements that you may not have noticed (like cold eggs). This survey can go out to attendees, asking them questions not only about the event, but also of the time leading up to it: the accessibility to parking, their overall experience, and of course, feedback on the food, speakers, etc.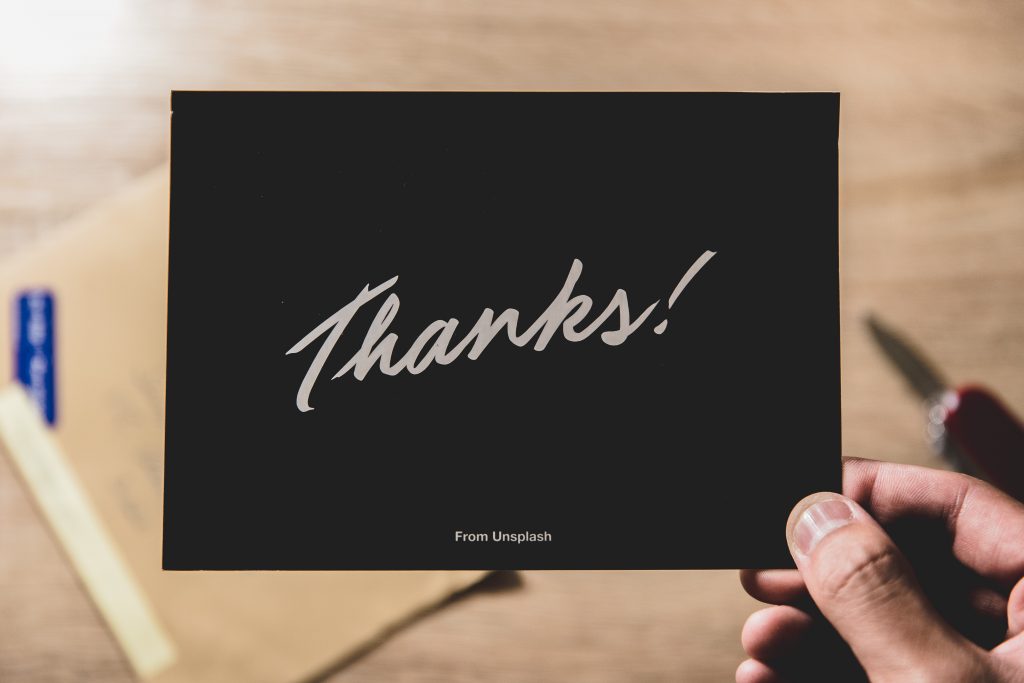 Use these small event details to truly offer the best experience possible. It is the little things that add up to make a huge impact, so when your attendees see that you have gone above and beyond to ensure they enjoyed their time, you will have had a successful event!