Acronyms to Know to Get You Through an Event Planning Meeting
Our world has become a place where time is money. How do we get around wasting our time and reduce the time it takes to do and say things? One of the most common ways is through acronyms! IRL [in real life] we use acronyms and abbreviations for almost everything to reduce the time spent texting, emailing, and communicating and on social media (and some even go as far as to use them verbally).
But DYK [did you know] that aside from texting abbreviations, every industry uses its own acronyms to simplify some of the more complicated features, departments, fees, and services? Forget trying to get caught up on the youngster's new texting letter combos, and instead focus on the acronyms that will help you when planning an event! MMW [mark my words], when you take the time to learn these common acronyms used in your event planning meeting, you will be ITK [in the know] and be able to DIY [do it yourself]!
AV – Audio Visual 
Most commonly referred to as the sight and sound at an event, audio visual is a huge part of any event, whether it be for an event of 50 attendees or 5,000! Audio visual services are often provided by an outside hire selected by you, or provided by the venue at which you are hosting. The services included within audio visual are anything to do with electronic equipment (ex. televisions, projectors, speakers, microphones, etc.) that will improve the sound and visuals of your event.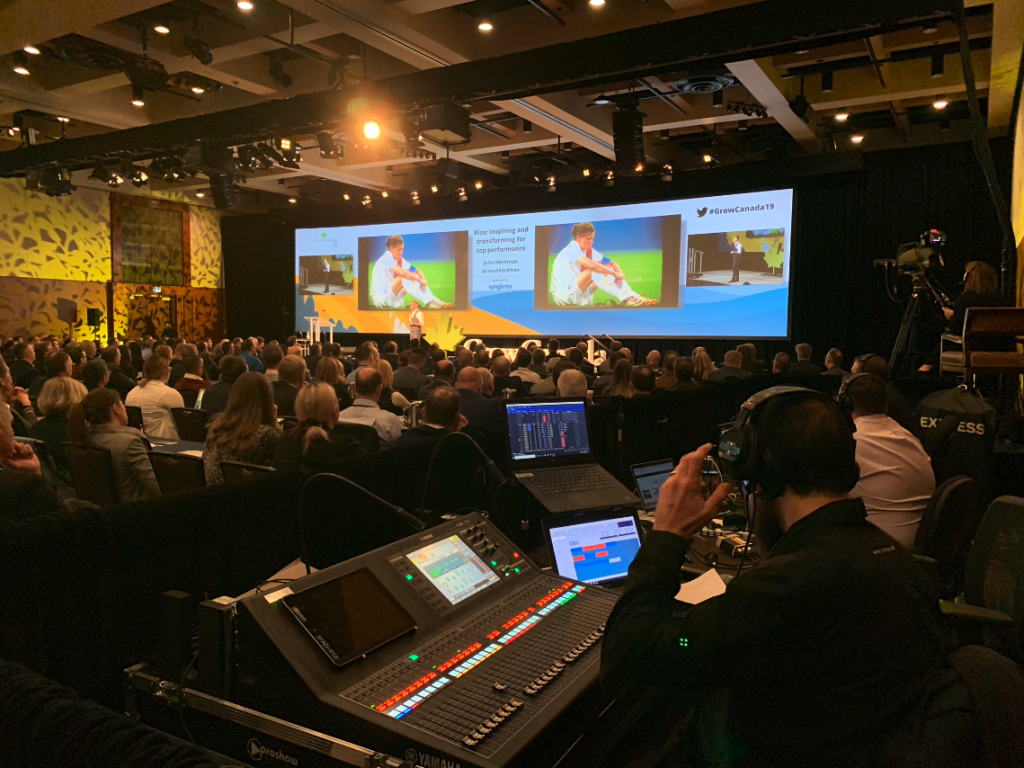 BEO – Banquet Event Order 
Also known as 'EO' (Event Order), the BEO is when you send in ALL of your requests to the event venue. These details include information such as, how you want the room set up, what food you want to be ordered, how much food you need, etc. Using this BEO the venue will re-create everything in the format they need to distribute to all of their own departments. This information you provide becomes your final contract. If it isn't on the order it won't happen, and if it is, you're responsible for the charges!
CSM – Convention Services Manager
The CSM is the person responsible for connecting the event planner to the teams at the hotel/venue. They write the BEOs (see above), ensure that you are connected and coordinated with all of the correct service providers at the venue, and act as a primary contact between all teams. An important person to have in your emergency contact list when event day rolls around!
DMC – Destination Management Company
DMC's are companies who are specialists within their particular city. These destination professionals are great at arranging hospitality events in special location-specific venues. They will coordinate with you to provide detailed information on accommodations and transportation, ensuring that you have all the information necessary to plan a spectacular event when you can't physically be present.
Note: DMC should not be confused with a DMO (see below).
DMF – Destination Marketing Fund
DMF is a fee that is collected by hotels and other accommodations in certain cities that contribute towards the marketing, tourism, and promotion of the local area. Event planners will most often see this fee if they are hosting an event away from home, and will likely find them tacked on to the room charges. This fee is often forgotten about in the planning phase, but should be added to the event planning budget! (For more event budget pitfalls and forgotten fees, check out our blog so you can budget properly!)
DMO – Destination Marketing Organization
The DMO are organizations that work to promote a destination. Think Tourism Calgary, Travel Alberta, Tourism Toronto, etc. and you will know exactly what a DMO is!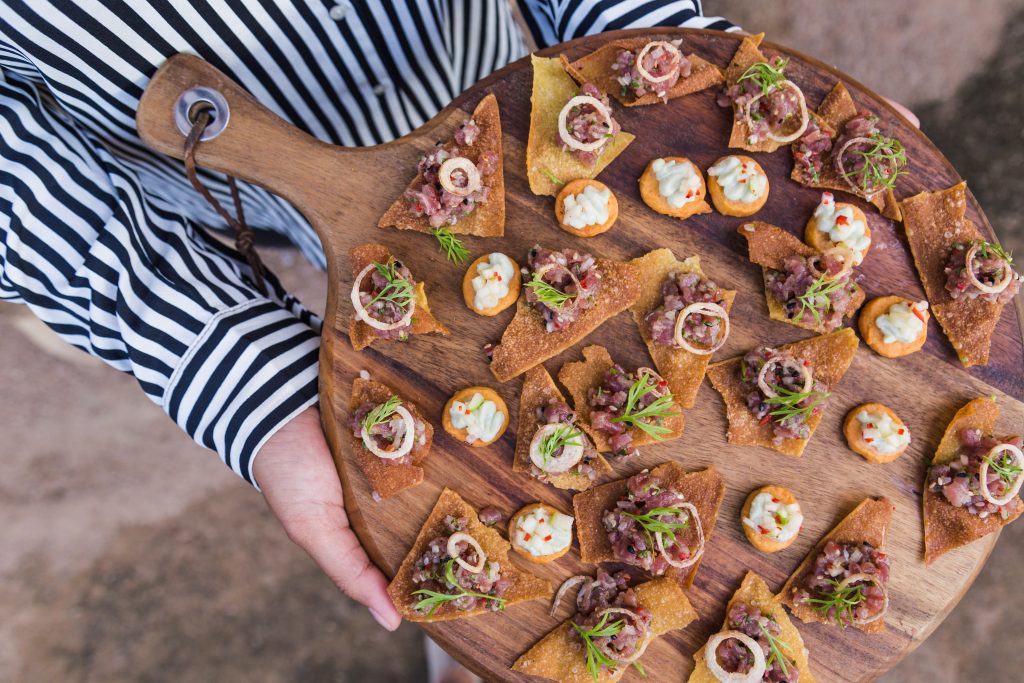 ETA – Estimated Time of Arrival
While you go over the schedule with your event planning team, you will probably begin to discuss the ETA's of various event features (ex. décor, caterers, lighting, AV team, attendees, etc.). Having a timeline of when each of these service providers are arriving is critical to planning a cohesive and organized event, as there is usually limited set up time and the order of arrival of providers matters!
F&B – Food & Beverage
One of the easiest acronyms to learn is F&B. This term includes all of the catering, servers, appetizers, drinks, bartenders, liquor, coffee, muffins, dinner, dessert, and other refreshments that will be decided upon in your event planning meeting.
RFP – Request for Proposal
As you attend event planning meetings with your team, you will start to finalize decisions around the vendors that you would like to hire for the event. The acronym RFP may come up in your discussions as you begin to make progress towards booking these individuals. In order to make sure you hire vendors that offer the services you need at a price you need, you may 'request a proposal' from them for comparison and competition. An RFP is a document that breaks down the pricing of their services, what is included, and any additional fees, limitations, or requirements that go hand-in-hand with hiring them. Some organizations require them for certain purchases.
Now that you know the lingo of the event planning meetings and are ITK [in the know], you can go on with confidence knowing that you won't miss a thing! And remember, if you have any questions or would like a professional event manager at your side, be sure to AMA [Ask Me Anything] and send our team a note!