Event Budget Pitfalls – How to Keep Your Corporate Event Budget on Track
Of the many challenges that go along with planning an event, according to 'The Canadian Events Industry Report' by Eventbrite, insufficient budget is the second biggest obstacle. And it is no wonder why! When it comes to event planning, there is always something MORE you can do: a bigger venue, fancier food, the latest tech, etc. But what makes the good event managers stand out from the rest is the prioritization and planning done to avoid these excess event budget pitfalls, and instead spend the money on the important things! What are the important things? The elements of your event that will make a DIFFERENCE and that guests will actually notice! Wondering how you can avoid the common budgeting mistakes, prioritize, and keep your corporate event budget on track? Here are the most common budget oversights that you can avoid with a little bit of planning!
Venue Budgeting
Additional Service Fees and Taxes
Of the many budget pitfalls, one of the most commonly forgotten costs is the additional service fees and taxes that come along with an event venue and vendors. These can include service or gratuity fees, bartender labour fees, security deposits, consultant fees, and other such required payments. These are especially important to consider if you are budgeting for a group, in which you are paying for the hotel rooms. These extra costs should be accounted for and expected, and associations need to keep track of how this impacts the attendee's bottom line.
Destination Marketing Funds (DMF)

When hosting a corporate event that is away from home, there are additional costs to consider. Aside from the payments of accommodations, venues, etc. you will also often be charged destination marketing funds. DMFs are used to improve tourism in the area, and are often tacked on to the room charge for each night. This may be 1-5% of your room rate, or could even be a flat rate. DMF's are charged by tourism organizations and usually legislated. Speak to your accommodations before signing the dotted line to make sure you are aware of any of these fees!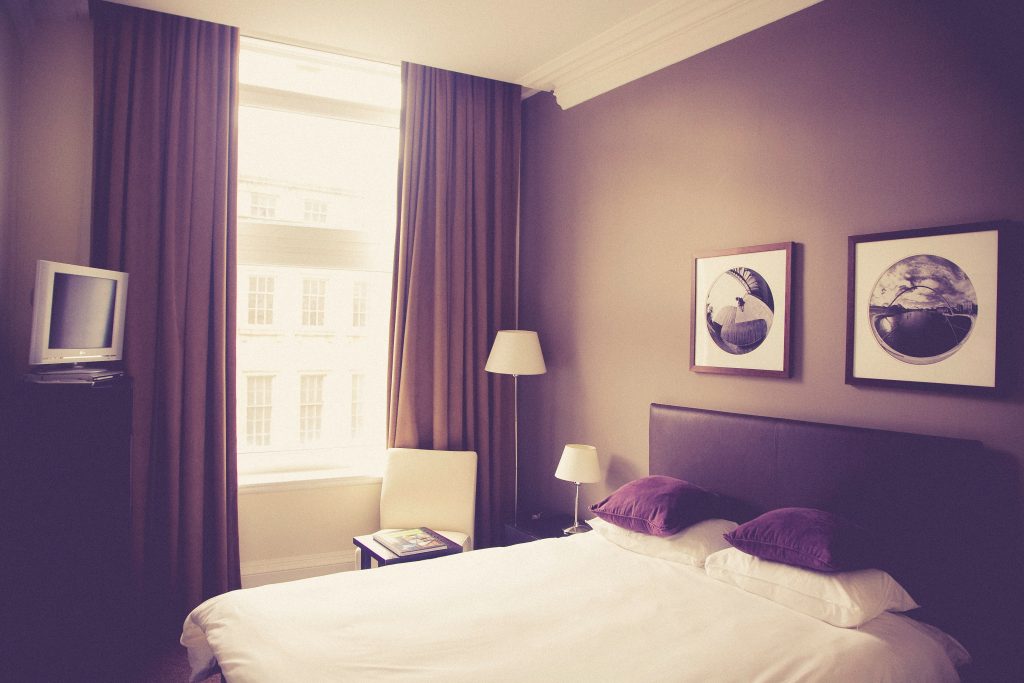 Tourism Levy
Another tax that is charged and legislated is the Tourism Levy. In Alberta, this tax is "4% of the purchase price of the accommodation" as stated on Alberta.ca. You can't negotiate these fees away, but you CAN negotiate that you won't pay any other additional fees not stated at the time of contract (UNLESS, of course, they are legislated).
Resort Fees
Planning on heading to a resort for your corporate event? These locations offer great spaces and are wonderful venues to host an event at, but you do need to be aware of the extra fees associated with these destination locations. Las Vegas made these resort fees popular, but they can pop up in other places too. These fees aren't anything to be surprised about, but they often include things in the cost that you think should just be included anyway, so pay attention to what the resort says they include. For example, if they say that the resort includes all gratuities to the staff, then you don't need to drop cash all over the hotel in tips (unless you get really great service, then it is always a nice thing to do anyways!).
IMPORTANT NOTE: Between DMF's, tourism levies, and resort fees your $200 room rate may work out to over $240/night – plus GST and/or HST! That makes a BIG impact on your bottom line. Budget ahead of time to prepare for these extra costs!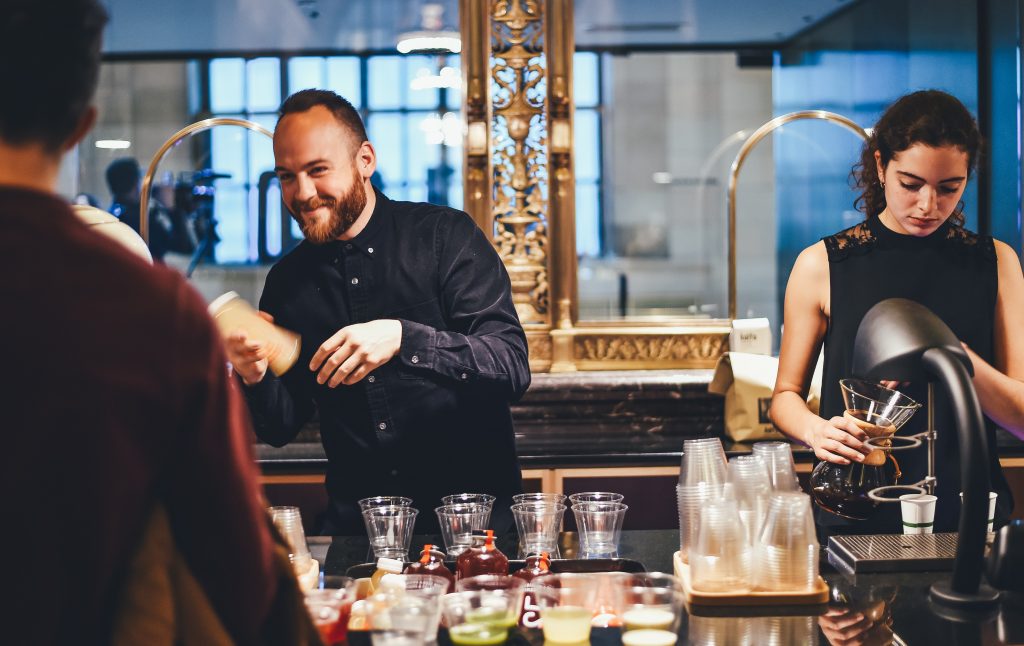 Food and Beverage Budgeting<>/strong>

Service Fees

Food and beverage are one of the larger-ticket items that are usually the first thing considered when budgeting – aside from the venue. But when it comes to the exact break down, you still need to think about the additional service fees that go along with the food and drink being served. Service fees on food and beverage can vary from 15 – 25%, and it is important that you know what it is exactly in ADVANCE of contracting. Discuss with your providers and lock down the rate in your contract, so that if you plan on it being 18%, but the event is in 2 year's time, they won't change it to 25% on you! Planning ahead is the best way to ensure you keep your food and beverage event budget on track!
Food and Beverage
Food is expensive. Drinks are expensive. It's just a fact. What helps is knowing your area! Coffee in Calgary at events recently was $7.50/cup! With a price like that, it would be cheaper to send all of your attendees to Starbucks for a venti latte. But that's where you really need to know where your event is going to be held and what the market is calling for in that location. Always speak to desired venue/caterers/providers to get the food and beverage menus in advance, and then expect the increases per year until your event is ready to be made official.
Hosted Drinks
Are your attendees having a great year, or will they really need a drink (this is a serious question as it impacts your bottom line!)? Consider the impact of your open bar, should you decide to keep it open for another hour. Think about your attendees – are they going to be knocking them back or drinking casually? One way to reduce the drink budget is to consider only offering beer, wine, and soft drinks to keep the costs down. Also, event hack… if beer is cheaper than coffee, maybe offer that up instead when you are having a refreshment break! We joke… kind of… but in the end it is YOUR event, so do as you wish!
Event Experience Budgeting
Audio Visual
Funny enough, very few people budget enough for AV. The best thing you can do is to bring in an AV partner at the beginning of your pre-planning, so you can budget appropriately. Another bonus of having them on-hand early is then you know you won't be disappointed when your big AV dreams don't match the budget you made. Have the discussion with them beforehand and determine exactly how much you can afford.
IMPORTANT NOTE: Just as service fees for food and beverage vary 15-25%, so do audio visual fees when using the in-house services! Discuss this with your venue ahead of time so you can be aware of how much you need to add to your total expenditures. Not sure what other questions to ask your venue? We have the perfect question list on our blog!
Speakers
With many corporate events, one of the best ways to increase the excitement, attendance, and experience had by your attendees is to introduce keynote speakers. But doing this is going to cost you. Pay attention to the speaker's fees and travel expenses. Does their appearance at your event also mean you need to pay for their lodging, meals, transportation (airport, to/from the event, etc.)? Refundable business class fare doesn't seem so bad on paper… but the invoice for it can be! Get it all in writing prior to contracting to avoid an unseen budget pitfall.
Other Event Costs
Event Insurance
When unforeseen incidents occur, you want to confirm that you and your company are not liable for the property damage, injuries, or other accidents/incident that we hope will never happen! Our suggestion? Event insurance is worth it. Get it. Budget for it. Always.
Merchant Fees/Bank Fees
Another budget pitfall that planners don't consider is merchant fees (or bank fees). You either need to pass off merchant fees to your attendee, pay for them yourself, or build them into the cost of the registration (our preferred method). It can feel deceptive to an attendee when they register for a $150 ticket and there is a $10-20 fee just for buying the ticket! How many people stop their purchase when that happens? Will your attendance suffer because of this price? Think of every aspect this fee could impact (attendance, your budget allowance, etc.). You know your audiences best, so determine which would be best to encourage attendance without leaving your budget hurting later.
Contingency
As with every event, there are ALWAYS last-minute demands. The eleventh-hour details or the 'Oh crap! We forgot the _____!!' moments. Make sure you have room in your budget for the unexpected, to avoid falling into event-debt! Not to mention, you will feel a lot less stressed knowing that there is a little money-buffer for situations just when they occur!
When you take the time to analyze the critical elements that make an event amazing, you can determine which parts to focus your budget on. Take these event budget suggestions (and pitfalls) to mind and when you plan your next event, make sure you've got the money for the BEST things, and throw the event that your attendees and budget will love! Happy planning!
Sources:
https://www.eventbrite.com/blog/asset/canadian-events-industry-trends/