Before shaking hands and booking an event venue, you need to ask plenty of questions. As an event planner and customer, it is your responsibility to verify whether a venue matches your needs and has everything you require to create a terrific event! The more questions you can ask, the better idea you will have of what is all included. Not to mention, when you are fully informed, you will experience less stress later down the road!
Our recent blog discussed the most important questions to ask every event venue, but even though these questions answer the most critical parts of booking a space, there is still plenty more to solidify! We decided that one list of questions wasn't quite enough to thoroughly help you understand and analyze each venue, so we've created another list! Here are even MORE questions to ask venues when you are searching for the perfect location to host your occasion!
Who is Your In-House AV?
What if they change?
Every event requires some form of AV – a mic for the keynote speakers, screens for displaying PowerPoints, or music and lighting to encourage guests to hit the dancefloor. You'll want to find out how much AV is built into the rooms you are renting, what the cost is for it and is it working (because a built-in sound system that hasn't worked in 3 years isn't very helpful). Speak to the venue about who is their in-house provider for AV and discuss if you can bring in your own provider if you decide to go that route. The AV industry is also undergoing a number of mergers and acquisitions so you may want to discuss what happens if the AV supplier changes before your event.
What if You Re-Brand?
Although it may not seem like a common change, venues are known to undergo new management and rebranding to boost their business and improve their recognition. Because venues are often booked in advance for a future event date (sometimes up to a year or two away), you need to thoroughly understand what would happen to your event agreement should your hotel venue, for example, become an independent property. What would happen to your contract should a Coast rebrand into a Best Western? It may seem like these changes are unlikely, but deviations have been known to occur due to the consolidation in the hotel industry, and changes in the economy, however unlikely it may seem, having this detail in your contract will protect you in the event that it does.
When Are You Doing Renovations? Will it Affect My Event?
Just as an event venue can suddenly change ownership or undergo rebranding, so can they also decide to improve the location and structuring of the venue. In most instances, the venue will have this schedule accessible and renovations should be identified at the time of agreement. Unfortunately, depending upon the staff member you are in discussion with or the time that you book the space, upcoming renovations may not be yet known. Asking before booking will guarantee that the venue identifies any future building repairs or enhancements.
Another note to consider about building changes is that when water damage, fire, or plumbing issues arise, immediate action is required. If these situations were to occur minutes or days before your event, you need to know prior to signing the agreement what actions would be taken to fix or reschedule your event. Would you receive your deposit back? What does your contract say about these incidents? Get clarification before signing your name on any dotted line!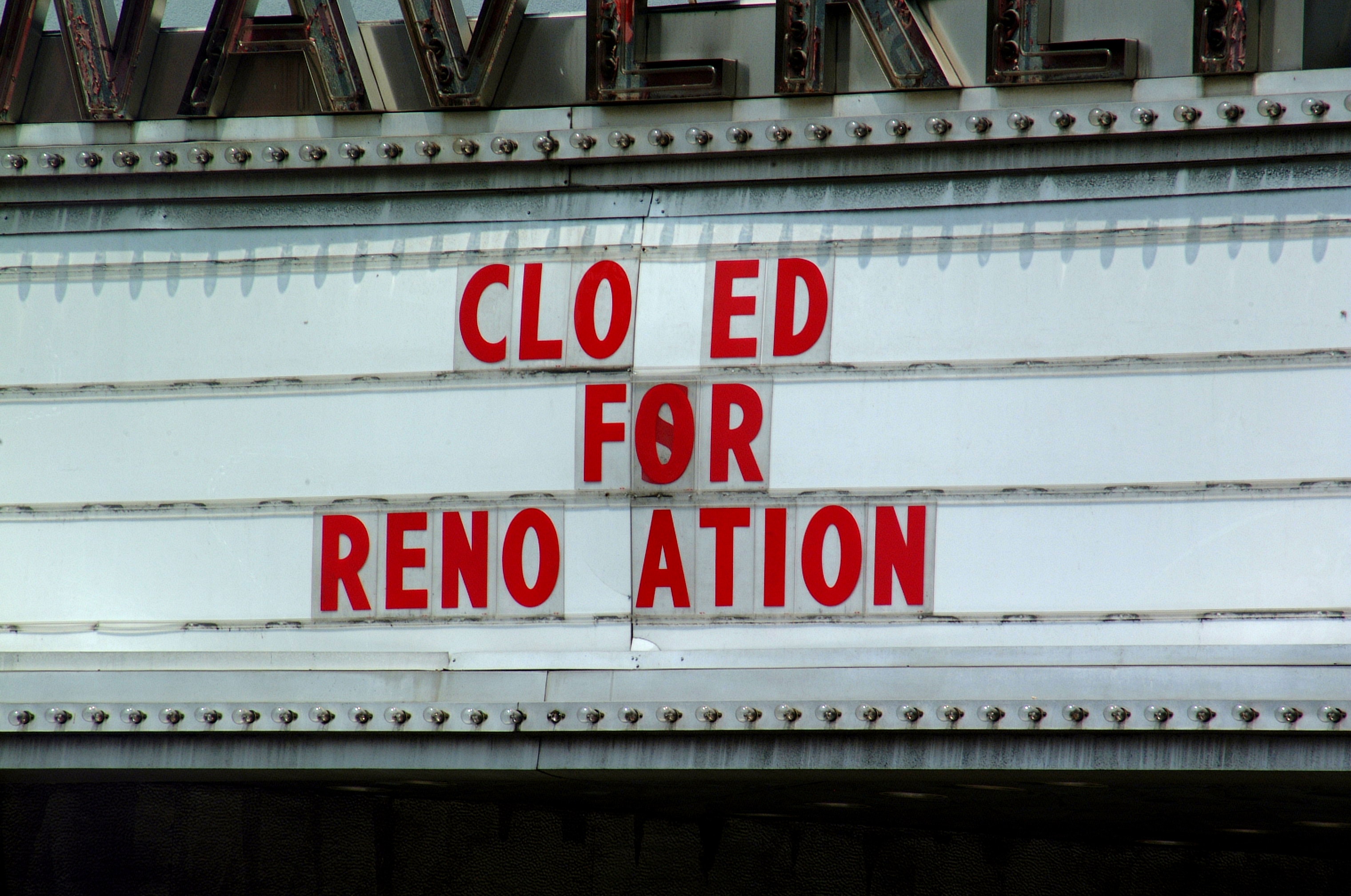 What Other Groups Will be In-House at the Same Time?
Event venues pride themselves on their selection of beautiful and accessible rooms, halls, and event areas. When considering a location that has multiple spaces, inquire about the other groups that will be in-house at the same time as your event. Other groups in the venue may create the obstacles of increased noise, limited access to parking, or disruption of event 'flow' in the building or nearby spaces. Even worse would be if another group had a mandate that completely went against your group's values.
Will You Guarantee Your Rate Against Expedia, Bookings.com, etc.?
When booking a hotel for your event, you negotiate specialized rate and room block for your guests to stay. These prices are given at discount due to the size of the group booking and the revenue you bring in for the meeting/event, and are convenient for guests coming from out of town. You most often will need to guarantee that your guests will fill 80% of the rooms that you are committing to in the contract.  But what happens when Expedia, booking.com or hotels.com offer a lower rate?   Speak with the venue coordinator or manager to see if they will guarantee the rate offered against deal booking sites. The best price you can get your guests, the more of a success your event will become!
Will You Look at the Attendees List to see Who Booked Outside the Room Block?
Despite having offered a discounted booking for guests, some attendees may not know that the room block exists (or they book through another online option). Prior to signing a contract, ask whether the hotel will check your attendance list for the event date(s) and determine if any guests booked outside of your group block. If there are guests who purchased rooms at a different rate and not within the room block, inquire with the venue whether they will move them into your block and provide you with credit for their stays. If they booked at a higher rate and you still had rooms at your negotiated rate, ask to have those guests moved to your rate. If the venue is willing to assist you with this, your guests will be all the happier knowing that you had their best interests (and budget) at heart, and you'll be in a better position knowing that your group is using the guest rooms you contracted.
Do You Have a Defibrillator and First Aid Onsite? Who is Trained to Use It?
 Although we would like to hope that no problems occur on the date of the event, emergencies are known to happen. Allergic reactions, twisted ankles, and sometimes even hearts give out. To improve the safety and well-being of your attendees, inquire with the location if they have a defibrillator and first aid kit onsite. Additionally, ask if there will be a staff member available on the day of, who is trained to use the AED and has first aid training should help be needed. If they do not, ask that they purchase one prior to your event so they have one on hand, Some companies, like First Edition First Aid Training Inc, sell AED's and even rent AED's out for events if needed. It is better to keep these safety measures in mind when choosing your event venue so you can offer guests the best experience possible – and even save their lives if necessary!
You know what important questions to ask a venue to see if it works for your event (those questions are found in our other blog!), and now you know how to narrow down the specific details of what the venue offers. Remember, if a venue provides solutions that do not work for your specific event, keep looking. There are plenty of event venues out there who will be happy to accommodate and confirm that your event is one to be remembered!