If you are looking for the wow-factor that will take your future events to an entirely new level – have you considered hosting somewhere across the globe? The options are limitless when it comes to selecting a venue from another country, and simply moving the location is guaranteed to offer a novel experience for you and your guests. There are venues across the world that have architecturally enriching buildings, views of the world's greatest wonders, extravagant heights with breezy coastal views, and even have historic gold imbedded in the ceiling and floors! Take your occasion the extra mile (something that will result in your guests talking for years to come!) and consider heading outside your own city/country. Check out these 10 amazing event venues located around the globe that will add a whole other element of 'wow' to your occasion!
1. SEA LIFE Sydney Aquarium – Sydney, Australia
Can you imagine an 'under the sea' theme with live Australian sea life? There is no better place than the SEA LIFE Sydney Aquarium to get 'literal' with your theme, where each room gives guests a stunning under-water view of magical Australian sea life. Not only is the aquarium open to the public, but it is also an incredible event venue. This venue offers private event and dining experiences in specialized rooms for various capacities (anywhere from 20-160 people)!
2. Canadian Museum for Human Rights – Manitoba, Canada 
The Canadian Museum for Human Rights is an architecturally innovative structure that features "curving lines and bold geometry." The building has distinctive designs such as the 'Glass Cloud' which includes 5,600 square meters of custom cut glass that encompasses much of this large museum. The location offers facility rentals for corporate events, meetings, and receptions and is sure to impress all conference attendees!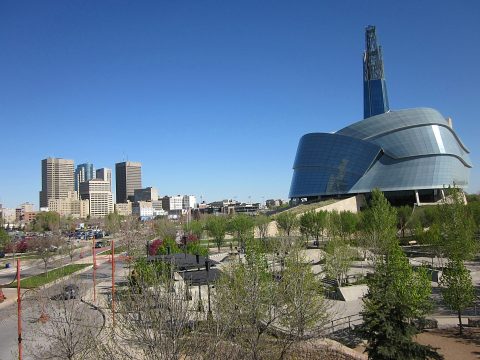 3. Banyan Tree – Bali, Indonesia
With a view of the Indian Ocean, your attendees will feel the tropical vibes of relaxation and calm at the Banyan Tree Hotel and Resort. This event venue is situated at the top of a cliff 70 meters above sea level, offering views of the ocean, sandy beaches, and lush gardens. Each of the conference, meeting, and event venues/rooms at the Banyan Tree Hotel and Resort include large comfortable spaces that are
4. 1111 Lincoln Road – Miami Beach, USA
Of the most unique event venues, 1111 Lincoln Road has to be one of the most interesting! This parking-garage was designed by the famous Herzog and de Meuron, and is an architectural dream with wide open areas spreading through 7 different floors where events can be hosted. Although much of the parking garage is actually used for parking, every floor has a spectacular view of Miami. The seventh floor, though, is designated specially for private events where everything from wine tastings to fashion shows are hosted. Able to hold 700 guests within its 25,000 square feet, this concrete space is the perfect venue for those whose events do not fit the conventional meeting rooms!
5. Hotel Ritz – Paris, France
Situated in central Paris, the Hotel Ritz is one of the most luxurious venues that you can book for an event. It was first opened in 1898 and, to this day, remains one of the most impressive hotels, featuring marble fireplaces, intricate woodwork, landscaped flowerbeds, and more! Whether you are hosting a small business meeting with an intimate and impressive atmosphere, or a larger reception or professional gathering aiming to have a huge impact, this venue will give your guests a private and historical experience.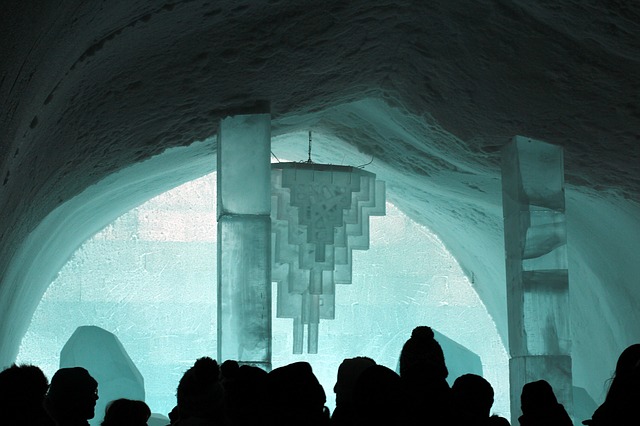 6. Hôtel de Glace – Quebec, Canada
Can you imagine what your guests would say as they arrive and are greeted by an icy castle? With accommodations (including beds) made completely of ice, there is no mistaking this icy venue as anything but extraordinary. At the Hôtel de Glace, guests can partake in a Nordic adventure that includes ice-covered everything, hot tubs to ease the chill, and a thermal sleeping bag to guarantee warmth. This particular venue hosts weddings and offers sleeping accommodations, themed rooms, and packages to visitors.
7. Carnglaze Caverns – Cornwall, UK
When considering event venues, have you thought about hosting your occasion underground? The Carnglaze Caverns is a unique event venue that creates a one-of-a-kind atmosphere in a large cavern alongside an underground lake. The cavern has three chambers and areas where events such as concerts, weddings, meetings, product launches, parties, and conferences can be held. The venue offers various spaces for 30-400 people.
8. ASPIRE at One World Observatory – New York, USA
With a view of the entirety of New York City, the Aspire at One World Observatory is an event venue known to many. The private suite includes 9,000 square feet located on the 102nd floor of the One World Trade Centre. The venue offers weddings, and corporate and social events as well as product launch opportunities. This venue found high up in the sky can hold up to 450 guests, offers premium food and beverage solutions, and, of course, a breathtaking view.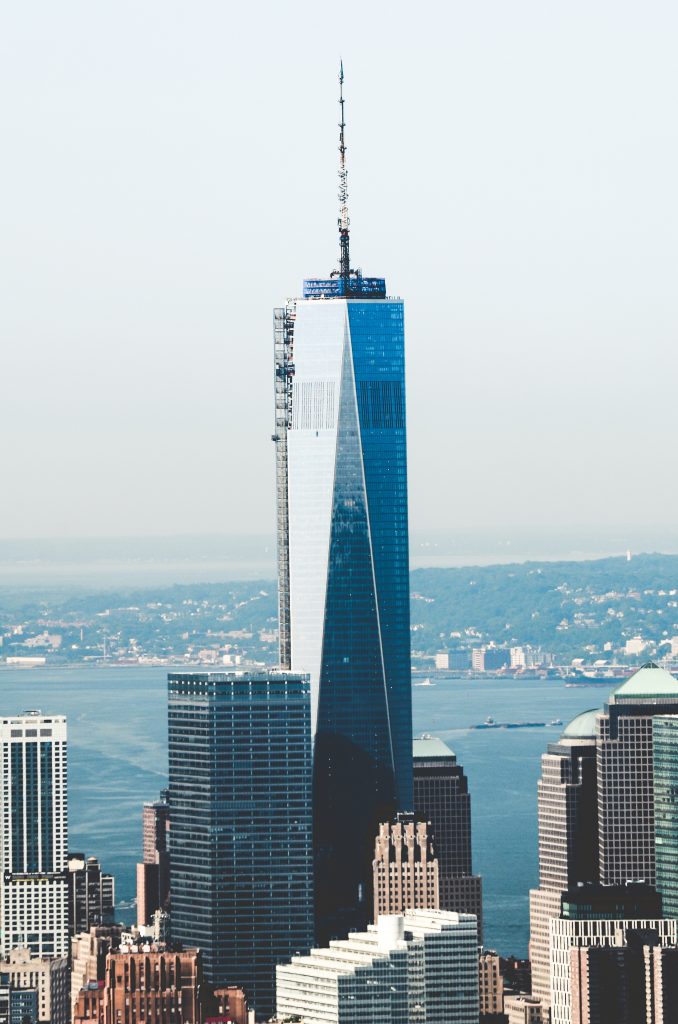 9. Aman Venice Hotel – Venice, Italy 
Within the floating city of Venice resides the great Aman Venice Hotel. This 16th century palace is located alongside the Grand Canal and offers three separate venue locations. The indoor Piano Nobile rooms display gilded jewels from the 18th century, glass chandeliers, and beautiful views of Venice – perfect for meetings, private dinners, and screenings. In addition to the indoor rooms, there are also the Gardens where you can surround your attendees with green foliage and the cleansing sounds of the water.
10. National History Museum – London, UK
Of the many dreamy and unique event venues available for rent, the National History Museum in London is one that will immerse your guests in story. The museum allows various spaces to be rented out for corporate events, private parties, conferences, charity balls, product launches, and other large events. Surround your attendees with ancient dinosaur bones, historical architecture, British wildlife, and even debris from outer space with this iconic venue!
Whether you are dreaming of an ocean-view corporate event, or a conference held at extraordinary heights, the world is filled with an abundance of event venues to choose from, if you're willing to travel! Who knows what the future holds for your business' upcoming events!