According to the 2018 Global Meetings and Events Forecast, tradeshows, conferences and conventions are the "most common meeting activity type, with 23% of the market in 2018." And at all of these conferences and tradeshows, an event program is guaranteed to be handed out! If you think back to the many events you have attended, you will recall that you received a pamphlet, booklet, sheet, or some type of handout providing you with the ins-and-outs of the event.
Event programs are a necessity for every event as they share important information with your guests. Although event programs are critical for conveying event showcase times, speakers, and locations, a physical program is no longer the best solution (not to mention the environmental impact)!
In recent years, our understanding of event organization has dramatically changed to include technology. One of the technological innovations that has been introduced to the event industry is the mobile app. Take a look at why event programs are out and why your next event should use event-changing mobile apps instead.
Types of Event Apps
The saying, 'there is an app for that!' is only too true when it comes to organizing and executing an event. We've become dependent upon our mobile phones – our lifeline connecting us to our friends, family, bank, daily schedule, work calendar, appointments, and photographic memories. Having our phones with us gives us access to endless opportunities – primarily done through apps! As an event host or organizer, apps will become your best friend throughout the process of event planning. Various apps will help to reduce your stress, keep you organized, and even assist in running your event smoothly!
Apps that Help You Plan Events
Having been in the event planning industry for 30 years, I can confidently say that organization and reminders are key. No event can go on without the reminder of tasks you have yet to do, alarms alerting you of important meetings, etc. With the invention of apps, we have access to so much digital help that guides us along our planning journey and works to reduce the stress of forgetting. Of the apps we have used in our own event planning, these ones stand out among others:
Paperless– A list/checklist app that will keep all of your event tasks organized
Evernote– Note taking, record keeping, team collaboration, and organization app
Trello – Create and manage tasks for each day, sorting by project/event
Social Tables– Help develop floor plans and coordinate your plan your seating arrangements directly with the venue
Slack– An app perfect for team conversations, file sharing, and face-to-face chats.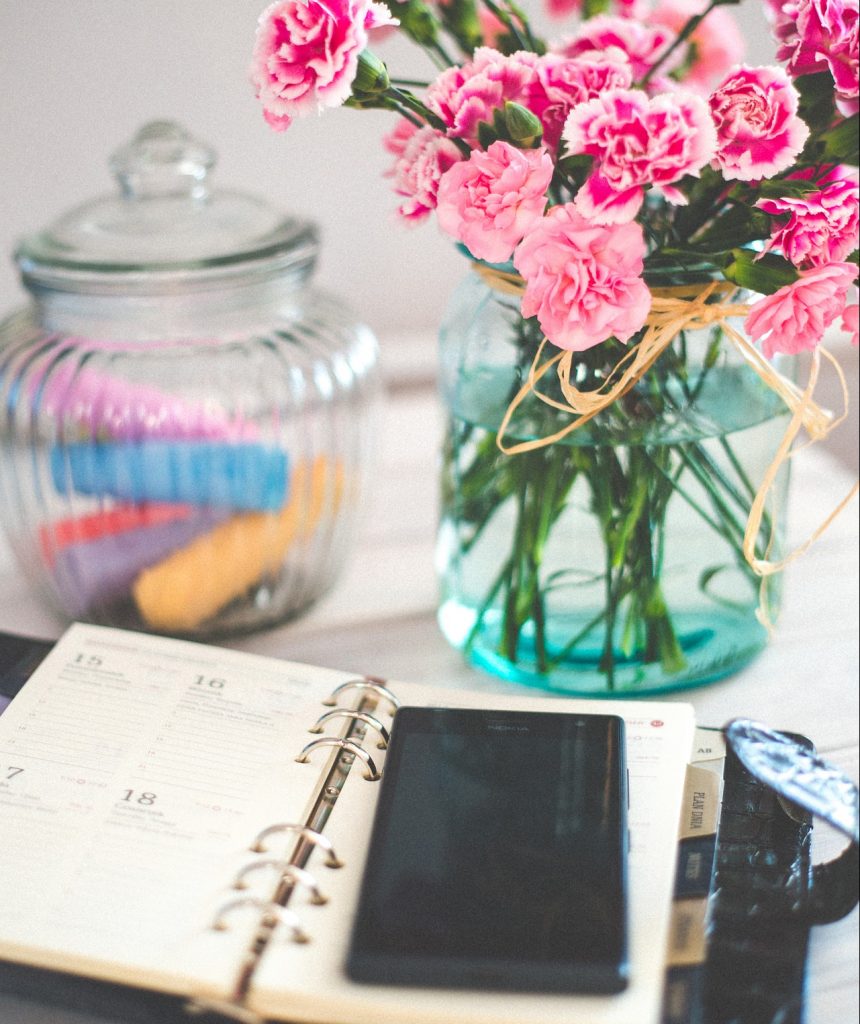 Apps that Help You Promote Your Event
It is important to promote and share the goings-on of your event as it happens – primarily through social media and sharing online! Creating posts, live videos, and engaging with your guests digitally will work towards a successful event. Of the many apps available, the following event apps will help you on the day of:
Apps for Your Guests
Not only do you have the opportunity to use your mobile phone to help you throughout the process, but your guests can use an app as well! With latest technology, apps can be created for your specific events. These customized and personalized apps contain everything your business/organization needs to share with your guests, offers them further chances to engage, as well as to helps them stay informed.
Our company, Details! has had extraordinary success with organizations that developed an app specifically for their event. Taking their event one step further. Each customized and specific event app is memorable, easy to use, and is ideal for helping your attendees plan their experience.
Event Success with Event Apps
As a guest at a multi-day conference or convention, the last thing you want to do is hang on to a paper program. These paper programs are often lost in the shuffle, cost a significant budget to print them in quality gloss, and get discarded after the event is completed. The prices of printing event programs can range anywhere between $300 to $10,000 depending on the quality, size of the program, and the quantity you require. Instead, as an alternative, invest in a custom app that your guests can engage on that can be used in years to come! Some of the apps that we recommend as great options to improve your event success include Attendify or CrowdCompass. Take a look at why your event will achieve further success when you use an event app:
Ease of Use
One of the major complaints of guests at larger conferences or conventions is the lack of information provided, leading to inevitable confusion and loss. By providing your guests with in-depth event apps, they are able to easily access venue maps, event schedules, and manage their tickets all in one place. By having an app ready for each attendee, you are removing the need for excess emails, printed tickets, maps, and other easily lost items. Your customized event app will have everything your guests need and more, all in one convenient, and easy-to-use location – their mobile phones! Not to mention, when you create a custom app for your event, you will improve the ease of use for yourself!
Many Registrations sites also have apps, which pull information in from one to the other – making it easier for both attendees and planners. In this case, the app is something to consider at the same time as deciding on a registration provider.
Going Paperless
The era of green is now, and businesses and organizations are changing their approaches to ensure they reduce their impact on the environment. One way your event can make this positive change is by replacing paper programs with mobile apps. Save the world and encourage your guests to download the app and contribute to your efforts of reducing waste! Your guests appreciate the ease of use of an organized and user-friendly app, and will also remark upon the green factor that you bring to your event when you go paperless!
Schedule of Event
Whether you are hosting a conference, convention, or even a charitable festival, a mobile app can be used by hundreds of people at the same time; navigating attendees and informing them of the most recent event schedule. Often times at conventions and conferences, there are multiple speakers or presentations occurring at the same time. With a comprehensive and orderly schedule on the event app, guests can see what is coming up next and select what event feature draws their interest.
BONUS TIP: Depending on how you would like to design and build your event app, there is opportunity for advanced schedule use. Particularly for larger events with a broad schedule of things occurring, you may want to add the option for guests to 'favourite' event features. This makes it easy for them to read their custom schedule thoroughly and do/see the things they choose.
Advertising Opportunities
Aside from offering much more to your attendees, having a custom event app also lets you control what information is provided. There is the opportunity for your own brand/company awareness within the app, and also the chance to promote your sponsors! Each app has the ability to be customizable to your event needs, including advertising opportunities.
Use your app and reach out to your sponsors, participating vendors, and collaborative businesses to offer them the unique ability to broadcast their own brand. This could be as simple as having their logo on an app page, sharing images with their company, etc. Not to mention, by selling advertising space you can reduce your spending and pay for the app with advertising income!
MOBILE EVENT TIP: Mobile Charging Stations
To increase your guest's satisfaction and improve their event experience further, give them the chance to charge their phones! Using an app, engaging on social media, and taking photos drains your battery significantly. By providing mobile charging stations, you encourage more post sharing about the event without worrying about your ability to scan the ticket!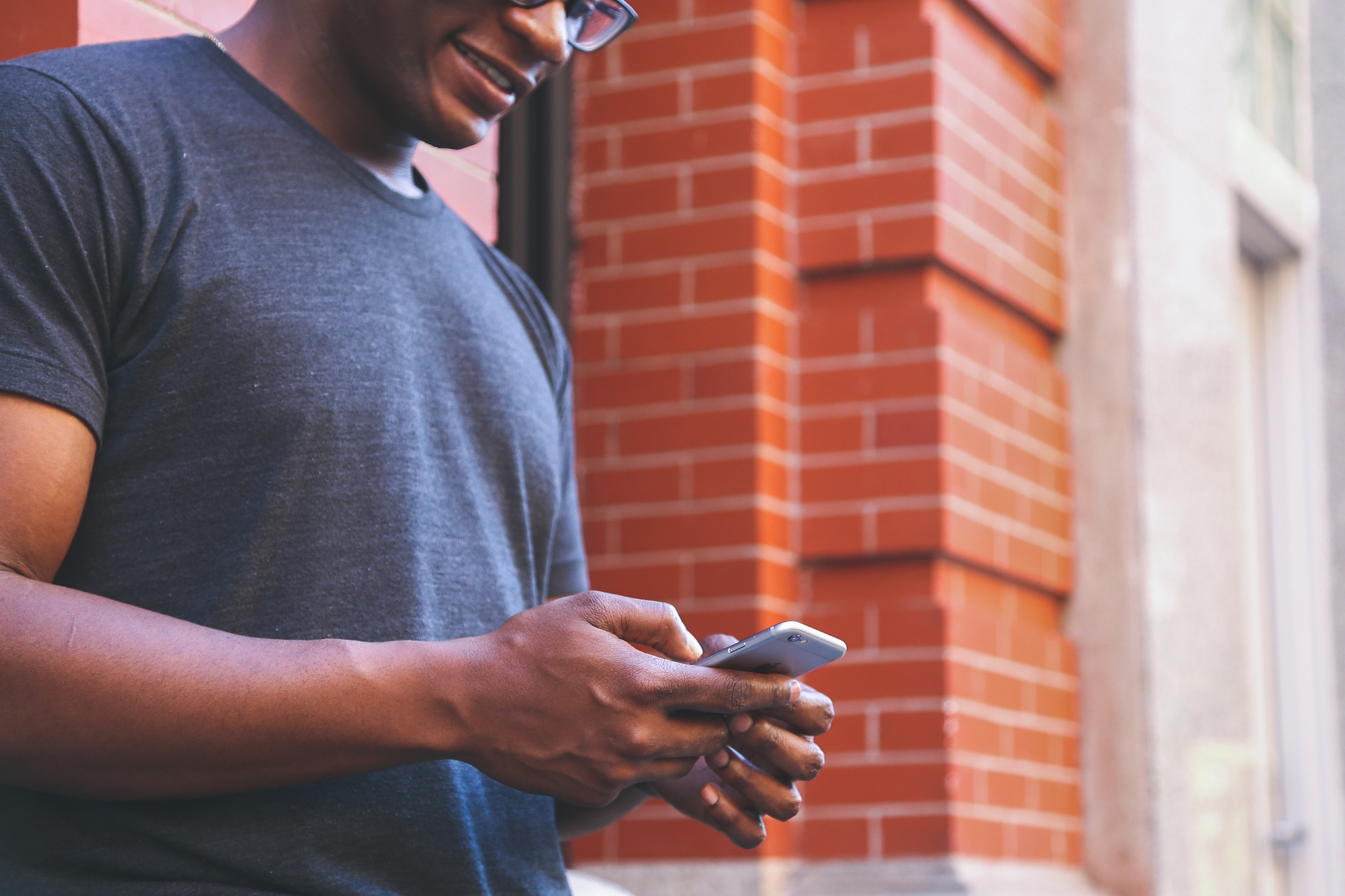 Improve the odds of your event's success with mobile event apps! With technology at your guests' fingertips (and your own), you have the potential to create something memorable and exciting that will go down in the books as a fruitful event!
If a custom event app sounds like something you'd like to offer for your upcoming event, Details! can assist. We offer mobile app sourcing for your event (beyond features), strategy development, app content building, app monetization, and execution and assistance. Send us a message about your upcoming event and see how a mobile event app could boost it!
Sources:
https://www.eventmanagerblog.com/event-statistics
https://www.amexglobalbusinesstravel.com/content/uploads/2017/12/2018-Global-Meetings-Forecast-US.pdf